Click/Tap Image to Read this Verse of the Day "In Context"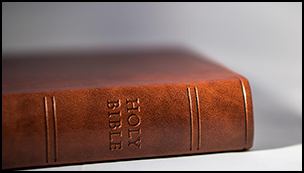 Proverbs 9:9
Give instruction to a wise man, and he will be yet wiser: teach a just man, and he will increase in learning.

Jesus Christ is the Way, the Truth and the Life.
Faith in Jesus Christ is where you'll find Salvation, realize the power of God's Word, experience the transformative and enlightening nature of worship and learn to trust power of the Holy Spirit.
John 3:16-17 "For God so loved the world, that he gave his only begotten Son, that whosoever believeth in him should not perish, but have everlasting life. For God sent not his Son into the world to condemn the world; but that the world through him might be saved."
Christianity is Not a Religion, It's a Lifestyle
Matthew 22:36-40 "Master, which is the great commandment in the law? Jesus said unto him, Thou shalt love the Lord thy God with all thy heart, and with all thy soul, and with all thy mind. This is the first and great commandment. And the second is like unto it, Thou shalt love thy neighbour as thyself. On these two commandments hang all the law and the prophets."
All Christians are Called to Ministry
Mark 16:15-18 "And he said unto them, Go ye into all the world and preach the gospel to every creature. He that believeth and is baptized shall be saved; but he that believeth not shall be condemned. And these signs shall follow them that believe; In my name shall they cast out devils; they shall speak with new tongues; They shall take up serpents; and if they drink any deadly thing, it shall not hurt them; they shall lay hands on the sick, and they shall recover."
Subscribe to the Verse of the Day
The purpose of the Verse of the Day is to Inspire you to open your Bible and study the verse "in context".
The hope is that by doing so you will receive Enlightenment and be Encouraged to study God's Word every day.
Receive the Verse of the Day in your inbox each morning!